These days, you might feel like a new beard product hits the market every minute. You aren't too far off in that assessment. The beard product market grew 5.6% from 2014 to 2019, and there's no indication it will contract anytime soon. So, we think it's worth taking a moment to recognize and assess a company that got into the beard oil game before it exploded. Beard Guyz Beard Oil has been around since 2014 and still sells well.
Over the last seven years, Beard Guyz has a long-won reputation as a reliable product. We are not incredibly impressed with their beard oil, which contains a dizzying amount of ingredients, some of which have dubious utility. Simply put, there are better options out there.
Even so, we believe it's worth digging into the Beard Guyz brand, its parent company, and its products. We will also give you a complete Beard Guyz Beard Oil review.
The Story of Beard Guyz
As we already mentioned, Beard Guyz products started hitting the market in 2014. You might be wondering who the eponymous guyz are. On that point, we must disappoint you.
You see, Beard Guyz is a brand of Universal Beauty Products, Inc. This Illinois-based corporation began operating in 1985. Its first products were hair bonding glues under the brand Salon Pro, but it soon introduced associated products like wig shampoo and weave spray.
They expanded into other cosmetic spheres in the decades that followed with new brands like Via Natural hair coloring and Groganics revitalizing hair wash.
A Transition to the Hirsute Customer
In the early 2010s, Universal Beauty Products moved into men's shaving and beard care. They acquired Van der Hagen, the Dutch shaving and facial hair grooming company. In 2014, they launched the Beard Guyz brand.
There's nothing inherently negative about this brand emerging from a conglomerate. Indeed, you have to respect them for being upfront about that on their company info page. That's preferable to them acting like this was a labor of love for a couple of hairy-faced dreamers.
Early Press for Beard Guyz
Howard Brauner was the company's VP of Product Development when Beard Guyz launched. He did a little press junket at the time, extolling the virtues of proper beard care. At one point, he discussed his haphazard days as a young beardsman, saying, "How did I learn how to take care of [a beard]? Like most first time growers, I really never did … It wasn't until after beginning our market research into beards when I realized that most men do not know how to take care of their facial hair."
This is an interesting insight, a reminder that not so long ago, guys with new beards had to muddle through shaping and caring for them. In this respect, the team behind Beard Guyz was doing the lord's work.
One fun anecdote: in 2017, United Beauty Products had a clever brand-synthesis event at a Rhode Island minor league game. MLB great Wade Boggs, sporting a bushy beard, threw out the first pitch. Then, fans voted on whether he should shave or not shave his bushy pelt. Van der Hagen represented Shave; Beard Guyz represented Not Shave. Shave won.
Beard Guyz' Reputation
From its launch, Beard Guyz was an affordable, widely available beard brand. In general, the early 2010s were not flush with men's grooming supplies. Beard Guyz' availability in national drugstores made it attractive for beardsmen who were tired of pricy boutique stores.
Beard Guyz stuck close to the drugstore model for a long time. It only started an Amazon shop this year.
On average, Beard Guyz' products come in larger sizes than their competitors. For example, their beard oil comes in a two-ounce bottle rather than one-ounce. It sets them apart from many other beard brands out there.
However, there is not universal love out there for the Beard Guyz brand. For many beardsmen, their products are underwhelming and cheap. With plastic packaging, sometimes thin consistency, and gimmicky marketing, there's a lot to wrinkle your nose at with Beard Guyz.
The Beard Guyz Line
There is a manageable number of products in the Beard Guyz store. You won't find the dizzying catalog of, say, Cremo. We find that rather refreshing. Many men's grooming brands feel the need to drop scores of new scents and blends. After a while, it's hard to sort the grain from the chaff.
Beard Guyz has the basics, with slight variations:
They have a beard shampoo, a conditioner, and a two-in-one product.

They have a whole retinue of beard hydrators, including oil, butter, and balm.

They have beard styling products, including foam and mustache wax.

They carry a Beard Guyz brand boar bristle beard brush (try saying that three times fast).

They also make a quality sandalwood beard and mustache comb.
In total, the entire Beard Guyz catalog contains about 20 items. One that we find compelling is their Style Stick. This twist-fed item looks a little like a shaving stick. It contains shea butter, jojoba oil, and grapeseed oil, all of which are fine ingredients for your beard and face. You spread the stick onto your facial hair like deodorant to tame and style it.
We haven't had a chance to try this stick, but it piqued our interest.
Other Beard Guyz products make less sense. They have a misting beard oil spray, for example. Considering beard oil is most effective when massaged through facial hair onto the skin below, misting it on your beard seems … counterproductive.
More dubious is the company's beard growth serum, which it infuses into some of its beard oil. We will discuss that in more detail shortly.
The Importance of Beard Oil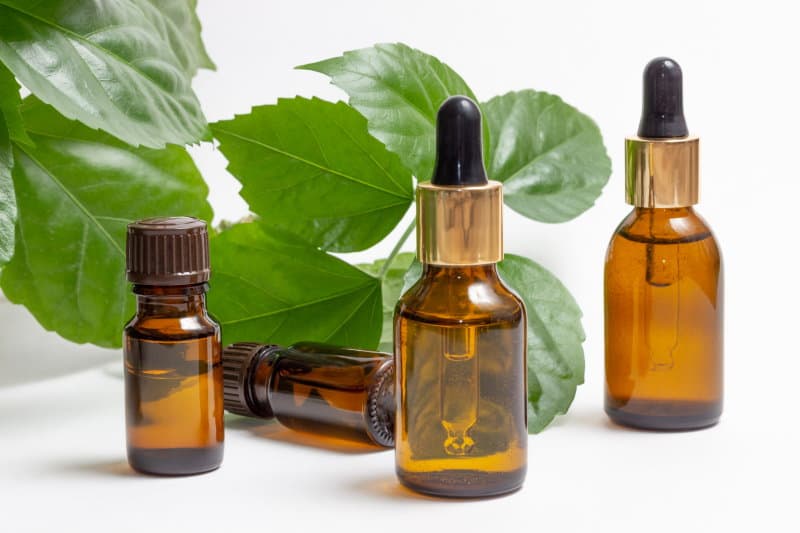 Before we proceed too far discussing Beard Guyz Beard Oil, we should give you a quick primer on the importance of beard oil.
As a general rule, every beardsman should apply beard oil to their facial hair regularly. It provides needed hydration to the hair and face. It imparts a healthy, lush appearance to your facial hair, and it can tame it a bit. Beard oil also provides a pleasant aroma from the essential oils and fragrances it contains.
As a moisturizing product, beard oil's most important components are carrier oils. Carrier oils comprise almost 100% of the volume of beard oil. They are emollient, meaning that they naturally absorb into hair and skin. Carriers like castor oil, argan oil, or coconut oil are common in many high-end hydrating products, from face moisturizers to conditioners.
You should always apply beard oil after washing when your beard is cleanest, and your pores are open. Make sure you have thoroughly dried your beard before application. Drip the oil onto your fingers, not directly onto your hair. Then, you should massage the oil through your beard and onto your face.
Please don't overdo it. You want your beard to look healthy and hydrated, not greasy. It's also a good idea to brush out your beard right after you apply the oil.
Now that we have discussed Beard Guyz as a company and covered the importance of beard oil, let's get down to our Beard Guyz Beard Oil review.
What is in Beard Guyz Beard Oil?
The more appropriate question might be what isn't in this oil. In total, Beard Guyz' most basic beard oil contains 17 unique ingredients. For a subtly scented product is a lot. Many of these ingredients are well-established carrier oils, for example:
Sweet Almond Oil

Grape Seed Oil

Avocado Oil

Argan Kernel Oil

Jojoba Oil

Sunflower Seed Oil

Apricot Kernel Oil

Camellia Seed Oil

Coconut Oil
And that, by the way, is not even all the oils in this beard oil. The only appropriate descriptor for this number of carrier oils is bananas. There are some genuinely great ingredients in that list, especially argan and jojoba oil. Yet, we wonder how much top-quality oil you will get from a two-ounce bottle of beard oil when there are so many ingredients.
There are some head-scratching items on the list, like potato extract and slippery bark elm extract. 
The oil also contains Vitamin E. There's some evidence that Vitamin E is beneficial for your face. With that being said, it works better in your body than on your face. For the most part, Vitamin E is most effective at stabilizing oils.
The other perplexing ingredient you will find in Beard Guyz' Beard Oil is "Grotein."
Hang on … Grotein?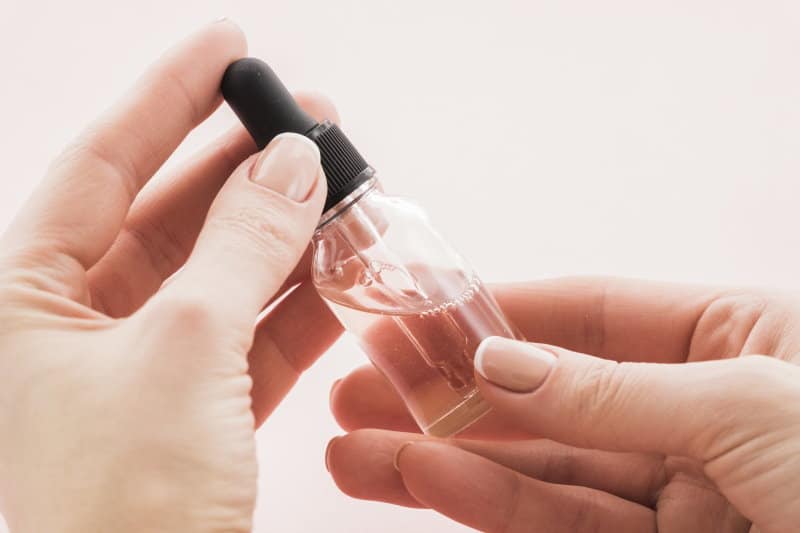 Yes, Grotein. 
The growth serum we mentioned before is a Grotein solution. Grotein, as best we can tell, is a mishmash of vitamins and antioxidant-rich extracts like sage and ginger root. There's some Vitamin E and Vitamin B5 in there too. Grotein's base is quinoa seed oil, a modestly effective carrier oil if somewhat unusual.
We have written before about the dubious claims of "natural" supplements to promote hair growth. While things like Vitamin B5 and Biotin might help when ingested, you can bolster your facial hair growth just as much by eating lots of kale, fish, and seeds. Smearing these supplements on your face is not likely to accomplish anything.
Beard Guyz' marketing states that its Grotein serum "provides an extra boost to start or maintain a thick, healthy beard. The serum's proprietary blend of proteins, peptides, extracts, and oils help feed growing follicles and moisturizes the skin underneath while working to fill in patchy areas and enhance your beard's natural shine."
There is no science to back any of that up. We firmly contend that Beard Guyz Grotein Serum is the beard grooming equivalent to male enhancement pills sold at a bodega. Its Grotein-infused Beard Oil will not help fill in any beard patches. If anything, the proteins, peptides, and extracts in Grotein take up space that a suitable carrier oil could fill.
In short, Grotein is bunk. Don't get taken in by it.
Okay, we're tired of typing the word Grotein, so that will be the end of this topic. We've said our piece.
Beard Guyz Oil Consistency
With its absurd number of carrier oils, Beard Guyz Beard Oil could theoretically have any consistency under the sun. However, most of these carriers are on the lighter, more free-flowing side of the spectrum. 
So, it's not surprising to find that Beard Guyz' product is a middling weight. You can drop it onto your hand and experience only slight dripping across your palm. 
There is a slightly greasy consistency to the beard oil. This greasiness could originate from the presence of coconut oil, which is a bit heftier than the other carriers. It could also stem from that potato extract. Whatever the cause, the greasiness is disconcerting.
At the risk of tipping our hand, the consistency of Beard Guyz Beard Oil can serve as a preamble for its overall quality. There's nothing unacceptable about this product's texture. Indeed, a middle-of-the-road weight will be perfect for most beardsmen. Additionally, there's a fine line between a greasy beard and a beard with a fine sheen.
Which side of that line will a Beard Guyz-oiled face fall on?
Beard Guyz Oil Aromas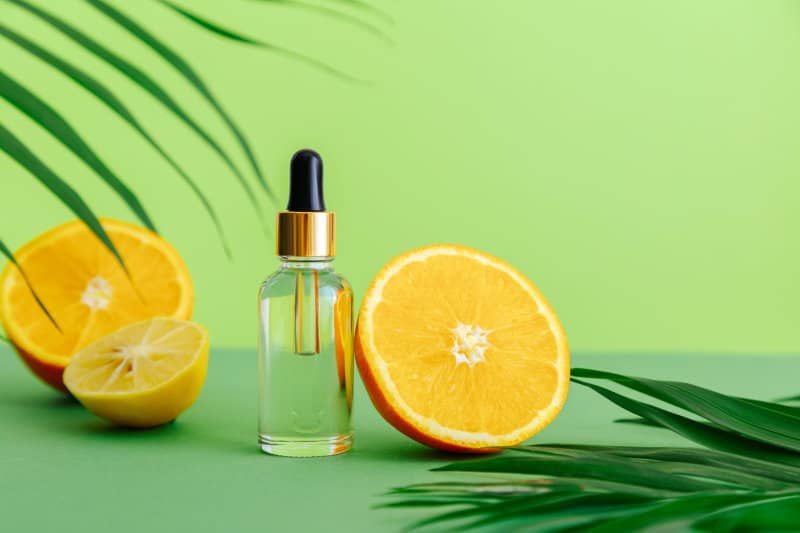 Beard Guyz describes its base oil as having a "Fresh/Clean" scent. That lack of specificity seems about right. Unlike many other facial hair oils that lean hard into forest, citrus, or herbs, this beard oil hews a bit into the natural essence of its carriers. It augments this with some subtle floral and citrus notes.
The unified fragrance of Beard Guyz Beard Oil is pleasant and unobtrusive. Your facial hair will smell slightly citric and slightly of rose petal. Neither of these notes will be overpowering.
While this may sound equivocal, we believe this beard oil's aroma is one of its strongest selling points. If you are a fan of how your beard wash or styling product smells, Beard Guyz Beard Oil will accent that fragrance instead of covering it up. 
Beard Guyz Beard Oil Application
First, let's have the good news. This beard oil adheres and absorbs well. You might find you need to use a little extra to hydrate your entire thicket of hair. That could be a good thing, overall. The ingredients we listed above are great for your hair and skin.
Unfortunately, that greasy quality we noticed on our hands is also a problem on the face. For as light-bodied as Beard Guyz Beard Oil is, it leaves an oily shine on facial hair. The look isn't atrocious. It's just not very good.
We reviewed the standard Beard Oil, not the version that contains Grotein. Some men's grooming reviewers find that version to be even greasier. The serum-spiked oil also contains water, which begs the question of how much moisture it truly imparts.
If you want to watch a good, unsparing rundown of the Grotein Beard Oil, we recommend this excellent video from Dan C:
How Good is Beard Guyz Beard Oil?
Beard Guyz Beard Oil is not an exceptional option for committed beardsmen. It accomplishes the bare minimum of what we expect a beard oil to do. However, for all its bells and whistles, it doesn't do much more than the basics.
While its aroma might be subdued and pleasant, it leaves your beard looking oily. Its ingredient list has many fine carrier oils, but it also contains some strange additives. And the company's fixation on nonsense claims of hair growth makes us uncomfortable.
We would recommend you check out the following products, which are as accessible and affordable as Beard Guyz:
Honest Amish Classic Beard Oil – This contains eight carrier oils, including our beloved argan and jojoba. It has a musky, earthy aroma.
Bulldog Original Beard Oil – Multiple carriers, including argan, jojoba, sweet almond, and coconut. Add to that some soothing tea tree, aloe, and woody essences, and you have a classic men's facial hair oil.
Beardbrand Blank Slate Beard Oil – Here is your high-end option. Beardbrand's products are pricy, but they do fantastic work. This unscented oil contains apricot, grapeseed, jojoba, and castor carrier. Your face will love it! 
The Verdict
We must give Beard Guyz credit for coming to the market before the current wave of facial hair products. They certainly seem to have started the company with good intentions. Their goal of producing quality men's grooming products at an affordable price is admirable.
Sadly, Beard Guyz Beard Oil does not set a high standard for facial hair grooming. For all the luxurious oils that have gone into it, this product feels unfocused and under-developed.
Perhaps you're thinking: I bet I could make a better beard oil at home! We recently provided a breakdown of how to make homemade beard oil. Check it out today.
Should You Shave Your Chin When Gro...
x