In the crowded field of beard grooming products, Honest Amish stands apart. The western Pennsylvania company has earned a reputation for well-made products concocted from whole ingredients. Honest Amish does not have an extensive catalog, yet they boast two beard balms: standard and Heavy Duty. Which product should you purchase?
Honest Amish's beard and bath products are handcrafted and 100% organic, and both of their beard balms are top-of-the-line. They boast high-quality ingredients and outstanding performance. We love their regular balm for a short beard. However, longer, wilder beards require the Heavy Duty product.
Let's explore the history and mission of a company that is a favorite among beardsmen. Then, we will make a point-by-point comparison of Honest Amish Beard Balm vs. Honest Amish Heavy Duty. 
From the Farmer's Market to the Top of Amazon
For all Honest Amish's ubiquity in the men's grooming world, its origins are pretty nondescript. 
Firstly, we might as well state that the Amish do not appear to make this product. The name reflects the company's all-natural ethos and its founding in Pennsylvania Dutch territory. Plus, anyone who has spent time around that region or has seen the Harrison Ford thriller Witness knows the Amish can rock a serious beard.
Honest Amish is the passion project of Jason Wolfgang Kushner. In the early 2010s, he began mixing up his beard and bath products and selling them at farmer's markets. In January 2012, he turned to Etsy, where he found success shipping these products nationwide.
As you might have noticed, this company has been in the beard game for a while. In 2011, the men's grooming sector was significantly smaller and less profitable. By 2014, they incorporated as Honest Industries. This corporation has expanded into other toiletry brands.
Today, Honest Amish is, by Mr. Kushner's assertion, the "producer of the #1 best selling aftershave/grooming aid on Amazon." There are Honest Amish Beard Care outlets in Pennsylvania, New Jersey, France, and the Netherlands. They sell their products online and in Walmart.
Honest Amish's Reputation
In the decade since it hit the scene, Honest Amish had gone from an extremely locavore endeavor to an international mainstay. What hasn't changed is the company's dedication to handcrafted wares.
On their website, Honest Amish declares that all their products are made by hand. Their salves and oils all come from natural carrier oils, and their balms and waxes all incorporate locally harvested beeswax. Heck, they even make their own licorice!
In short, the Honest Amish brand is strong. And as best we can tell, they walk the walk. A perusal of their products shows a noticeable lack of synthesized ingredients and artificial scents. Pair this all-natural production with a relatively low price-point, and it's not hard to see why this company has such a commanding presence in men's grooming.
With that being said, a bespoke, organic product is only worthwhile if it works. Honest Amish's reputation says that their beard products are excellent. So, let's get into its beard balm.
What is Beard Balm?
In general, beard balm is a leave-in conditioner specially formulated for your facial hair. It is typically composed of a natural wax churned with shea or cocoa butter and various carrier oils. In this regard, it's also like dry beard oil. Some retailers even market it as such.
Beard balm provides much of the same hydrating and repair benefits that beard oil does. Brushing it through your facial hair and onto your skin will moisturize your face. It also coats that unruly thicket on your face, softening it and repairing split ends.
Finally, beard balm makes your facial hair look and smell great. It gives your beard some textured fullness and a little shine. Often, there are essential oils and assorted fragrances in there too. Your face will have an aroma of musk, citrus, forest, herbs, or some other lovely frisson. 
Officially, beard balm is not a styling product. It will hold your beard to a certain extent, but that's not its primary function. You can think of it as a taming product of sorts.
Still, some beard balms hold more effectively than others, which brings us back to Honest Amish.
Honest Amish Beard Balms – What's in Them?
It begins with the ingredients. You can make a lousy beard balm using high-quality ingredients, but you are all but guaranteed to produce a bad balm with sub-par materials.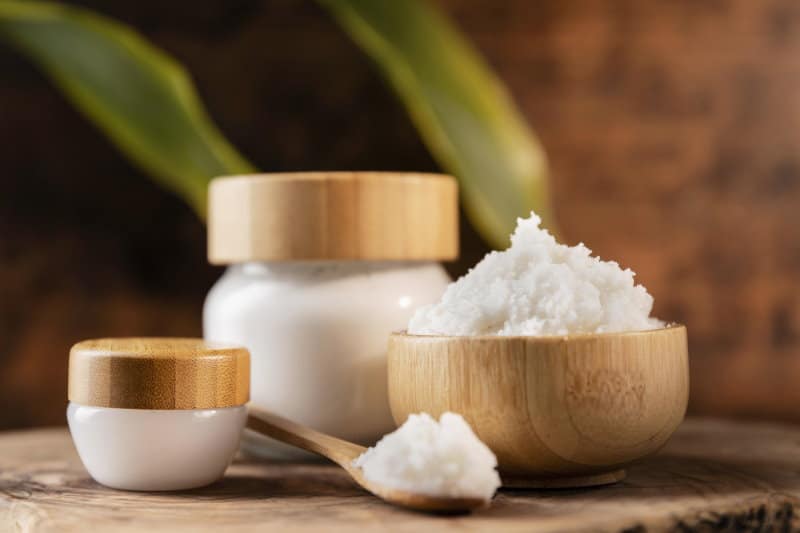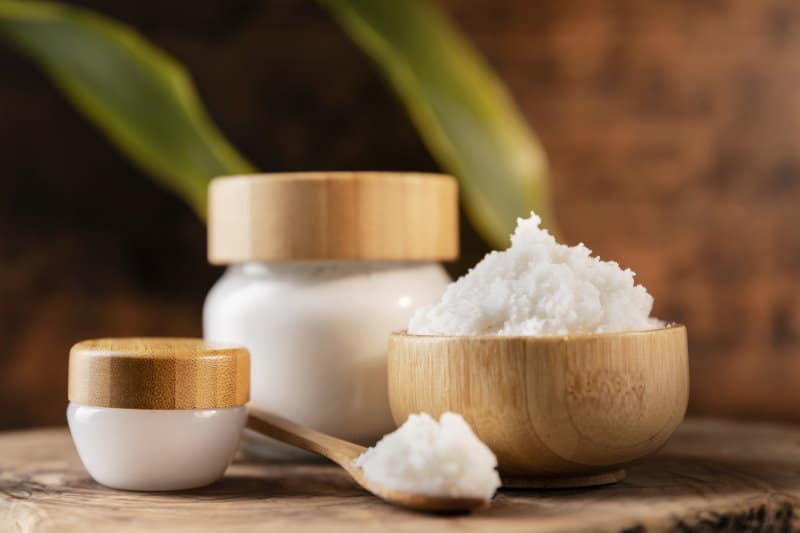 Should You Shave Your Chin When Gro...
What do we find when we open the hood of Honest Amish's beard balms?
The company proudly proclaims that "We never use man-made chemicals, fragrances, petroleum by-products, or man-made preservatives, and we never put or containerize our products in plastics."
This seems to be the case, and we are all about this production standard. Often, we have warned you against petroleum products, which do next to nothing to hydrate your skin. Also, many perfectly good beard products boast inorganic compounds with names ending in -ide and -ate. You kind of just squint and hope these aren't harmful to your face and beard.
These synthetics are nowhere to be found in Honest Amish products. In their place, we have some gold-standard waxes, butters, and oils.
Here's a full rundown of the base ingredients for Honest Amish's standard Beard Balm (excluding aromatics):
| | |
| --- | --- |
| Waxes | Candelilla Wax, Organic Yellow Beeswax, Emulsifying Wax |
| Butters | Organic Cocoa Butter, Kokum Butter, White Refined Organic Shea Nut Butter |
| Carrier Oils | Virgin Organic Argan Nut Oil, Golden Organic Jojoba Oil, Extra Virgin Organic Pumpkin Seed Oil, Apricot Kernel Oil, Avocado Oil, Extra Virgin RBD Organic Olive Oil, Sweet Almond Oil, RBD Organic Coconut Oil |
The topline takeaway is that all these items are excellent for your skin and hair.
We are especially interested in the combination of waxes. Candelilla and Beeswax have emollient properties, meaning your face and beard will absorb moisture from them. Emulsifying wax, meanwhile, binds the whole thing together. In concert with the murderers' row of moisturizing butters and luxurious oils, we are pretty intrigued by what these balms can do.
What's more – the olfactory component of Honest Amish beard balms comes from essential oils, not synthetic fragrances.
The Difference between Two Balms
Perhaps unsurprisingly, Honest Amish's Heavy Duty Beard Balm has a hardier consistency than the standard product. According to the company, Heavy Duty "gives more control and softening."
A glance at the ingredients listed in the Heavy Duty variation shows the absence of Castor Oil. All the other carriers are present, which we entirely approve of. Castor Oil isn't a bad emollient, but it's far and away the cheapest of Honest Amish's carriers. If the company has elected to thicken this product by omitting it, the beardsman is the ultimate beneficiary.
That seems to be the primary structural difference between Honest Amish Beard Balm and Heavy Duty. The core ingredients remain the same, except for Castor Oil. Heavy Duty leans harder into the wax, proportionally. 
The two balms also have different essential oils, resulting in vastly different aromas.
Aroma 
Considering that Honest Amish has a sideline in organic licorice, we should perhaps not be surprised that anise plays a role in its Beard Balm. The basic balm contains a bright, playful mixture of star anise, lavender, cinnamon, grapefruit, cedarwood, and clove.
The overall effect is candied and refreshing, with a comforting farm and forest undertone. You'll catch the licorice and citrus quickly in the nose, but it dissipates soon after. The wood and spice base notes stick around, giving your facial hair an appropriately idyllic farm-stand fragrance.
Heavy Duty's aroma is less easy to grasp. For whatever reason, Honest Amish chose to tone down the smell on its heavier balm significantly. We suspect that since this product will appeal to guys with longer beards, Honest Amish assumes they will use more of the balm.
Regardless, Heavy Duty Beard Balm is redolent of rose petal, clove, and wood. These notes are subdued, though. The natural oil and butter fragrances pop through quite a lot. All in all, it's a pleasant, unassuming aroma, one you'll be happy to have with you all day.
| | |
| --- | --- |
| Choose Honest Amish Beard Balm if  | Choose Honest Amish Heavy Duty Beard Balm if  |
| You want a playful, energetic mix of candy, fruit, and farmhouse. | You're looking for a more staid, classically floral balm that lingers below the surface. |
Consistency
As we have already established, the Heavy Duty balm is significantly thicker than the standard balm. That is to be expected. It is worth noting, however, that Honest Amish's regular beard balm is quite a bit softer than your average beard balm. There appears to be a more prominent butter component. Add to that the presence of multiple carrier oils, and you have a balm that is closer in consistency to a very thick cream.
On the other hand, Honest Amish Heavy Duty Beard Balm is closer in consistency to putty or pomade. You will need to apply some pressure to make a serious dent in this product. Even so, Heavy Duty does not lack a lush, moisture-rich character. It's simply tougher and waxier.
| | |
| --- | --- |
| Choose Honest Amish Beard Balm if  | Choose Honest Amish Heavy Duty Beard Balm if  |
| You want to apply your balm quickly and easily with your hands. | You like to work your product in with a durable boar- or horse-hair beard brush. |
Application and Hold
Honest Amish Beard Balm blends exceptionally well. You can quickly draw a small dollop out of the tin and spread it over your hands without any resistance. In many ways, it coats more like a beard butter than a balm. Warmed and blended, the standard balm works smoothly and pleasantly through your facial hair.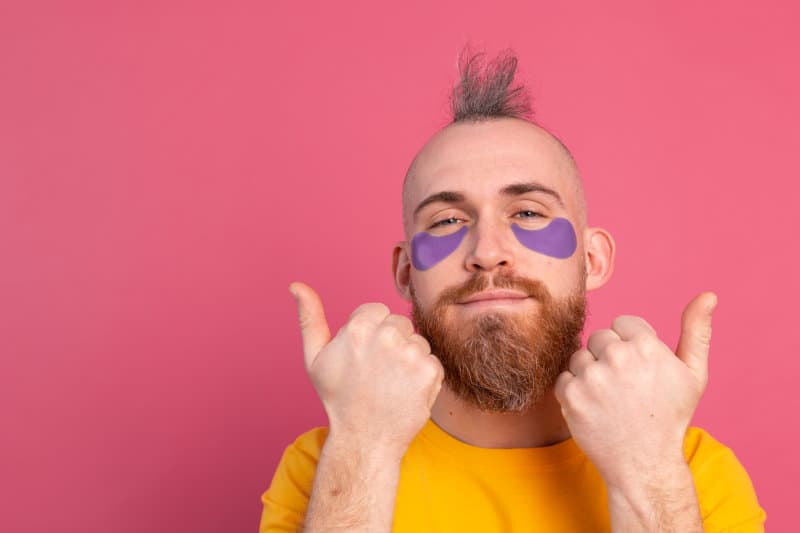 With its high butter and oil content, a little of this beard balm goes a long way. If you have a shorter beard, we recommend you start sparingly. If your beard feels under-conditioned after application, you can always add more.
The standard balm provides some nice weight and structure to your beard, but it doesn't offer much hold. For that, you want to break out the Heavy Duty Beard Balm.
Extracting and emulsifying this balm takes a fair amount more pressure and friction. Working it through your beard takes a little longer as well. We found that a good beard brush helped significantly. Even so, the result is worth the effort. You get all the natural-looking texture of the lighter balm with a much stronger hold.
For many men, Honest Amish Heavy Duty Beard Balm will be sufficient on its own as a styling product.
| | |
| --- | --- |
| Choose Honest Amish Beard Balm if  | Choose Honest Amish Heavy Duty Beard Balm if  |
| You have a short or naturally relaxed beard, and you want to add some texture and sheen. | You need more aggressive control over an unruly beard. |
Overall Effect
By and large, both Honest Amish Beard Balm and Heavy Duty Beard Balm accomplish similar – and similarly desirable – effects.
Both products imparted a well-hydrated, robustly textured character. The light caught our facial hair quite nicely. Yet, there was none of the unpleasant greasy shine that some balms can create. If you want your beard to look full and healthy, either the OG beard balm or its heavy-duty counterpart is perfect.
Still, the effect is slightly different for each balm. As you might imagine, the lighter product leaves your hair looking less tamed and more free-flowing. Many beardsmen will love that look, or they can calm it with a bit of combing.
The Heavy Duty look is much tighter and … well, heavier. If you have a beard like a straw broom, we imagine that is just what the barber ordered. It's all a matter of how much facial hair you're working with and what you want it to look like.
| | |
| --- | --- |
| Choose Honest Amish Beard Balm if  | Choose Honest Amish Heavy Duty Beard Balm if  |
| You want an un-styled, light look with just the right amount of thickness. | You have a lot of hair to condition, and you want to assert some control over it in the process. |
Tips for Applying Honest Amish Beard Balm
As a general rule, beard balm goes on your face after a shower or face wash. You want your beard to be clean and your pores to be open. However, please ensure that your facial hair is dry before application.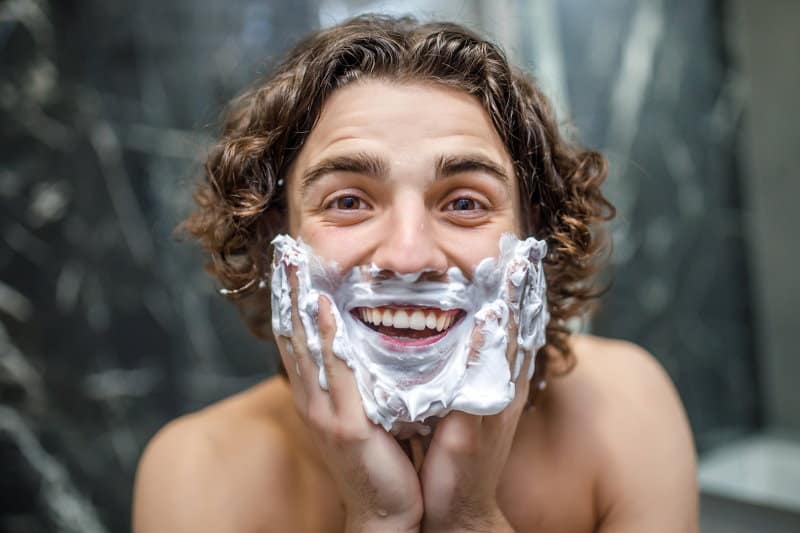 It would help if you had a mirror handy to ensure you achieve good, full coverage.
We prefer to brush beard balm directly into our beard, making sure the bristles progress all the way to the skin below. Other guys choose to apply beard balm by hand. To do this, you should swipe some out of the tin with two fingers, then spread it over both of your hands. Then you can massage it into your facial hair and face.
However you choose to apply your beard balm, try to be conservative in the amount you use. You want your beard to look hale and hearty. Too much balm will just make it look oily. Also, even if you apply your beard balm by hand, we recommend you give your beard a solid brush and comb right after.
If your beard looks wild and unkempt after the balm, you can proceed to add some styling product to shape it. In fact, Honest Amish also makes a nice beard wax.
Comparable Beard Balms
There is a reason that Honest Amish's beard balms are top-selling products on Amazon and in stores. For their relatively low cost, these products are virtually unbeatable. Our research indicates that they are 100% organic. Your facial hair gets a fantastic appearance upgrade, and its aromas are borderline sublime.
Even so, there are other options out there, some of which are comparable.
If you are looking for a lighter balm with great conditioning power at a low cost, then Cremo Styling Beard Balm might be for you. As we explored in a prior post, the Cremo brand always manages to mix premium ingredients on a budget elegantly.
If you need something a little more substantial for that wild thicket on your face, we have heard great things about Badass Beard Care Beard Balm. This highly-rated balm uses a hefty dose of beeswax and can handle even the kinkiest beard.
The Verdict
Perhaps you think we have been overeffusive in our praise of Honest Amish. The simple fact is that this company makes excellent products from top-tier, unprocessed ingredients. While they're not as small as they used to be, Honest Amish has admirably held onto its core mission.
Moreover, we find it hard to say one of its beard balms is better than the other. Both are excellent. If you have a short beard, we think you should go with the standard Beard Balm. If you have a large mane, go Heavy Duty. Either way, you can't lose.
By the way, if you've ever wondered what the difference between a beard balm and a beard butter was, we have got you covered. Check out our explainer on that question.