If the last 18 months have taught us anything, it is that you can acquire virtually everything you want online. Staring in 2020, you could each a meal from a Michelin-rated restaurant via delivery, order a case of beer in the mail, and visit your psychiatrist via Zoom. Similarly, if you want to keep your quarantine beard groomed and healthy, an online membership with The Beard Club might seem appealing. Is it worth it, though?
The Beard Club's products aren't the least expensive options on the market, and they have some questionable "growth" items. Even so, they run a tight operation with a comprehensive catalog. We recommend this company if you are looking for a one-stop shop for all your facial hair needs. 
With that said, we want to break down every facet of this brand. Read on to find out the history of The Beard Club and what it offers. We will also provide some a la carte alternative products you can try in place of a Beard Club membership.
Now, let's get down to our soup-to-nuts Beard Club review!
The Story of The Beard Club
The Beard Club emerged from the entrepreneurial brain of Chris Stoikos. Stoikos grew up in Toronto. From an early age, he looked for ways to build capital and innovate. Before he was thirty, Stoikos sold an electronics business before 30 and moved to Hermosa Beach, California.
From Tools to Faces
In 2014, he and a partner came up with the idea for Coolbox, a tool carrier with changing stations and other smart features. Stoikos even appeared on the TV competition Shark Tank, pitching Coolbox and sporting his trademark lumberjack beard (VIDEO start 7:02):
By 2015, Stoikos had turned his attention to the world of men's grooming. 
Disrupting the Beard Game
With a small team including fellow innovators Mike D'Agostini and Alex Brown, he launched Dollar Beard Club. Its business model was initially subscription-based, similar in concept to the online shaving giant Harry's. Guys would receive a package of balms, oils, and other assorted styling items for a monthly fee.
Dollar Beard Club was a classic millennial disrupter model. Like all such brands, its early success was built on social media and virality. Stoikos was quite adept at getting Beard Club products into the hands of influencers. An early YouTube ad (featuring Stoikos himself) got lots of views for its irreverent tone and a fair amount of sexist lad humor that probably wouldn't fly today:
Making Its Mark
Whatever you think of the company's marketing, it apparently worked. By the end of their first year, they had clocked $10 million in sales and a subscriber base of 150,000 beardsmen.
The company's branding is instantly recognizable: a glossy black-and-gold palette borrowing from Graphic Design 101 and biker culture in equal measure.
In 2017, the company renamed itself The Beard Club before beginning international operations. Today, it is less focused on subscriptions and sells its products individually and in kits.
What People Say About The Beard Club
You might notice that The Beard Club's model and brand identity are pretty close to Dollar Shave Club. Indeed, the launch video above is in many ways a parody of a similar snarky video from DSC. The Beard Club seems to want to occupy a comparable space for hirsute men that DSC claims for the clean shaven. 
That is to say; they want bearded guys to use them as their sole vendor for facial hair needs. The wild success they've seen in the market indicates that plenty of beardsmen are biting. 
For the most part, guys seem happy with the quality of their products. Their shop is full of practical, well-made items (with some notable exceptions that we will get to later). The only complaints one finds online involve slow shipping and occasional order mixups. Beyond that, the company's reputation is mainly stellar.
Let's look at what The Beard Club has to offer its members and see how these products compare to other major players in the market. 
Beard Club Washes and Conditioners
As a general rule, we are huge proponents of beard hydrators. Whether you're talking about beard conditioner, beard oil, beard butter, or beard balm, we are staunchly in favor of it. These products contain butters and oils that enrich, protect, and moisturize your face and hair alike. You need them for a healthy, vibrant beard.
The Beard Club has a beard oil, beard balm, and a beard cream product that resembles a thin butter. They come in some reasonably standard fragrances: cedar and sandalwood. We like that these aromas come from essential oils rather than artificial fragrances. This fact is a good sign that the brand takes organic sourcing seriously.
Of course, when you are selecting a beard conditioning product, the main concern should be its moisture-imparting ingredients. So, let's see what The Beard Club uses in its various unguents and salves.
| | |
| --- | --- |
| Butter Products | Every Beard Club product that is more viscous than an oil or spray contains shea butter. Shea butter is a popular grooming tool because it contains vitamins, fatty acids, and antioxidants. It is excellent for hydrating skin and fortifying hair. |
| Carrier Oils | In any beard conditioner, you want a high-quality slate of emollient oils. The Beard Club's products contain a wealth of lovely carriers: Sunflower, Coconut, Apricot, Sweet Almond, Argan, and Jojoba oils. |
| Wax | The Beard Club's beard balm contains beeswax, which is the best type of natural wax to put in your hair. |
These high-end moisturizing ingredients are also present in Beard Club's scrubs. Their Beard Wash and Body Wash don't appear to contain any astringent chemicals, which is vital to preserving your skin's natural oils.
The long and short here is that The Beard Club's washes and conditioners are excellent. They contain all the things you want to find in a beard product and nothing that you would want to avoid. 
Wash and Conditioner Alternative
We have written about Honest Amish in the past. This western Pennsylvania outfit creates a line of organic beard soaps, beard oils, and beard balms. If there is one company you can trust to clean and condition your beard without fear of artificial additives, it is this one. 
So, if you like the all-natural ethos of The Beard Club and want to kick it to the next level, check out Honest Amish. Their price is comparable, and we would argue their quality is a hair above.
Beard Club Styling
The Beard Club has a couple of styling options in its catalog. They are:
A beard wax with a base of palm wax and beeswax. It also contains shea butter and a plethora of carrier oils. In this regard, the wax has a balm-esque quality, with a solid hold. We find that pretty sweet!

A hair pomade with a nearly identical group of ingredients. Again, this is a cut above most pomades out there.
We continue to be impressed by this company's dedication to whole ingredients that are field-tested to support facial hair. It is honestly a bit surprising from an outfit as large as The Beard Club to be this reliably organic-focused.
Styling Alternative
If you are looking for a comparably nurturing styler with a bit more flair, we recommend you check out Seven Potions Beard Wax. This London-based company makes a premium-grade wax loaded with rich oils and bursting with rustic aromas. It is slightly pricier than The Beard Club, but you get a lot of luxury for a little extra coin.
Beard Club Tools
In addition to The Beard Club's oils mentioned above, salves, and styling products, they have an excellent selection of tools that every beardsman should own. These include:
Two models of pearwood beard comb, one folding and one standard

A sandalwood mustache comb

A beechwood beard brush with boar bristles

Stainless steel trimming scissors

A sleek wireless beard clipper with titanium blades

A peculiar straight razor that loads safety razor blades
We find it strange that The Beard Club does not produce a shaving cream or soap, considering that they sell a razor.
Regardless, all of these tools look fantastic. As you can probably tell from the descriptions above, The Beard Club uses superior materials. They clearly put a lot of thought into these designs. 
There is also an understated Beard Club travel bag that will fit all your haircare products.
Beard and Face Tool Alternatives
We have written before about the importance of having a good beard brush and beard comb. Your beardsman's kit is not complete without them. While we appreciate The Beard Club's well-made tools, we have a soft spot for the well-tested craftsmanship of Viking Revolution. Their excellent Beard Comb & Beard Brush Set is a more affordable but not less reliable option. The brush has synthetic bristles, but they do the trick. Plus, the set includes a pair of steel scissors. 
Beard Club Supplements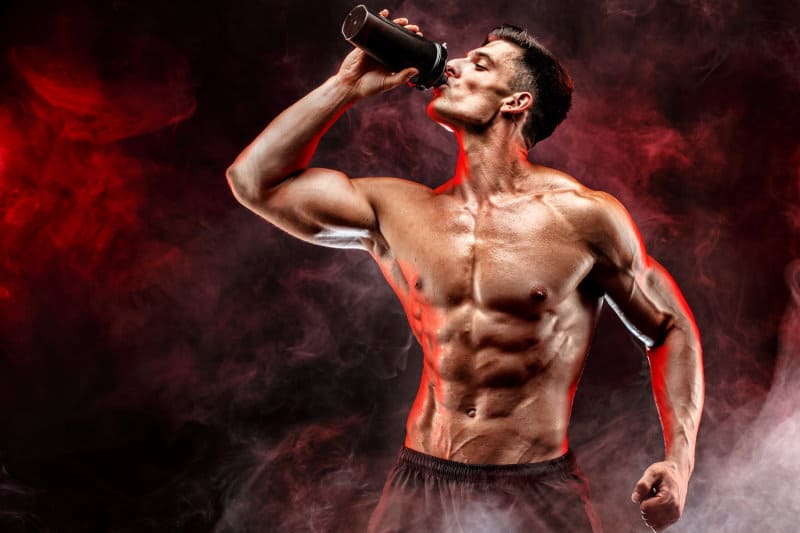 Now, we arrive at the less inspiring components of The Beard Club's catalog. The company has a whole section of "Accelerators," supplements and potions they claim will encourage growth.
As we have said repeatedly, there is no such thing as a silver bullet for beard growth. A person's ability to grow facial hair is primarily dependent on genetics. There are plenty of vitamins and minerals that aid the health of your face and hair, but they won't make you sprout whiskers where none were before. So, what do we make of the super-pills and ointments that The Beard Club is peddling?
Their Growth Vitamin product is essentially a multivitamin with a heavy dose of A, C, D, E, lots of different B Vitamins, and Zinc. These supplements are all good for you, so we would not dissuade you from trying them. That said, we don't think it's the best use of your time and money.
Even less compelling is their Growth Oil. This item appears to be a pricier beard oil. Even worse, it looks like the carriers are cheaper than their standard beard oil. The Beard Club also has a Vitamin Spray that we would hazard to say is less effective than their vitamin supplements. Both of these products should be avoided.
Finally, you can invest in a Beard Club beard roller to stimulate blood flow and keratin production. There is some efficacy for the usefulness of derma rollers, but it's marginal. We certainly don't think you should pony up the extravagant rate for their titanium model. 
Supplement Alternative
If you want to supplement your diet and exercise with some facial-hair promoting vitamins, we suggest you buy an inexpensive bottle of Biotin. This B Vitamin engages enzymes in your body to break down proteins, fats, and carbohydrates into the nutrients that feed your follicles. Again, Biotin by itself won't force a new beard out of your cheeks, but it might help things grow more quickly.
Other Stuff
If you are a regular reader of this site, we suspect that you have a healthy love of facial hair. Well, The Beard Club sure has your number.
Unlike most other beardsman brands, this company has a robust merch section.  They sell hats, t-shirts, hoodies, bandanas, and so many decals! The aesthetic is often a cross between biker-ink and internet cartoons. The message is playful, all-American, and a bit nerdy.
Is any of the stuff necessary in your life? Not really, but how boring would the world be if we only had the things we needed.
So, as Tom Haverford and Donna Meagle say, treat yo' self. 
Beard Club Kits and Subscriptions
The Beard Club bundles many of its products in kits for bulk purchasing or gifting. There are grooming, growth, and trimmer kits, each of which has three price and comprehensiveness levels.
These kits all have hefty price tags. Still, they cost less than the sum of their component items. We are less impressed with this option because it takes customization out of your hands. For example, if a kit comes with oil or balm, you do not get to choose the aroma you want.
Altogether, we think these kits are intended primarily as gifts for young beardsmen. In that regard, they have some utility. What newly scruffy dude wouldn't like a bundle with an excellent trimmer, comb, brush, and conditioning products?
The Beard Club also offers a rewards system for regular customers. The more products you buy and the more you engage with the company, the more points you accrue. These points can be redeemed for items in the catalog.
You can also receive a discount if you set up a recurring order. This benefit harkens back to the subscription service that was their bread and butter at launch.
Beard Supplies – All Together or Piecemeal?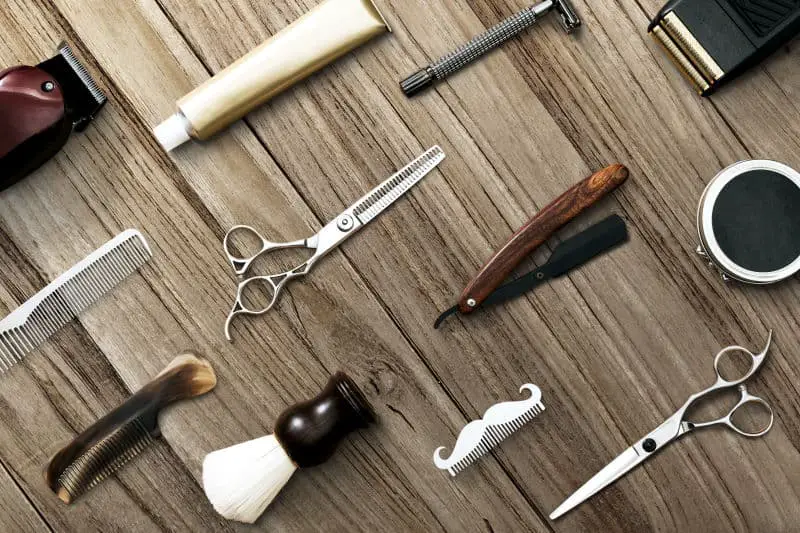 As we noted at the beginning of this post, The Beard Club clearly wants to be a one-stop-shop of beardsmen. With bundled beard kits and a substantial rewards program, the company is working hard to convince guys not to spend money elsewhere for their facial hair needs.
That's not how we generally like to approach beard care.
If you buy all your clothes from one designer, you start looking like a walking advert pretty soon. The same is true of brands like The Beard Club. They have some fantastic products in their store. However, they are not and shouldn't be the only game in town.
That is why we made a point to provide market comparables in this review. Even though we love The Beard Club's beard oil and grooming tools, we think you should take some time to explore different scents, consistencies, and materials. You might find that another company's beard balm or mustache comb is more to your taste.
It doesn't mean you're disloyal. The Beard Club is a retailer, not a soul mate.
By all means, take advantage of The Beard Club's deals. There are regular sales in their shop. You might end up getting some excellent products at a steep discount. Still, we encourage you to keep an open mind. Don't close yourself off to the countless innovative and passionate men's grooming outlets in the market.
The Verdict
As a whole, The Beard Club is a satisfactory operation. Many of their products are worth seeking out. In particular, we appreciate the care and quality ingredients of their washes, stylers, and conditioners. 
With that being said, we aren't fans of their chintzy growth products. We also find many of their items to be too pricy. For these reasons, we cannot recommend you go all-in on their comprehensive beard-care packages. Instead, we suggest you try a handful of their wares and see how you like them.
The Beard Club is a relatively new kid on the beardsman block. However, many guys love tending their faces with classic tools. For a taste of Old World craftsmanship, please read our review of two renowned German razor makers.