The last decade has seen an explosion of online men's grooming companies offering shaving subscription services. Whether it's a new company like Harry's or rebranded global juggernauts like Gilette, beardsmen have a lot of choices. Two of the boldest names in this game came to the market in the 2010s: The Beard Club and Dollar Shave Club.
Both companies promise high-quality shaving and styling products. Dollar Shave Club emerged first with a slate of bargain-rate, sleekly-packaged items. The Beard Club premiered four years later. While it is hard to beat Dollar Shave Club's prices, the Beard Club has a more comprehensive selection.
Both Dollar Shave Club and The Beard Club have their pros and cons, and one might fit your grooming needs better than the other. To illuminate your decision, let's dig deep into each company's reputation.

Reputation on the Street: Dollar Shave Club
Dollar Shave Club began operations in 2011. Founded by Michael Dubin and Mark Levine, it came to the market with a lot of venture capital money behind it. In early 2012, its genuinely funny introductory advert went viral:
That snark-heavy tone was emblematic of DSC's brand. The reputation they've built over the intervening decade is for sleek, pleasing products you might expect to find in a modern, luxury hotel. All the packaging is indigo blue with crisp white and rose lettering.
Conversely, their catalog is just about as inexpensive as anything on the market. Starting with a five-dollar promotional starter kit, you get three shaving products, some blades, and a rubber-grip handle. You build from there, but the price tag for each item never creeps very high. It's easy to load up a cart with more product than you need.
Reputation on the Street: The Beard Club
In 2015, The Beard Club entered the market. The company – like Dollar Shave Club – is indebted to startup/disrupter culture. It's the brainchild of Alex Brown and Chris Stoikos, two perpetual entrepreneurs. To hear Troikas tell it, the Beard Club's initial success came from curating an army of men's grooming influencers to boost its products early. They, too, relied on virality from humorous YouTube ads.
However, as much as TBC's business model owed to Silicon Valley, its marketing aesthetic was pure beard-topia. From the mountain man logo to the Saints-like black-and-gold palette to the stylish hirsute men in its promo shots, TBC is all about metrosexual masculinity.
Its beard-care line is pricier than DSC, but, as we'll discuss below, you can't beat the outlet's holistic catalog.
Should You Shave Your Chin When Gro...
Variety of Products
In total, Dollar Shave Club has only one specific beard product, an excellent oil we'll discuss in more detail later. Everything else on their site focuses on shaving, bathing, and styling. As long as you know that going in, you won't be disappointed.
In fact, despite its being a service of only tertiary connection to beard care, DSC might have more useful options for those shaping their facial hair. As we know, close shaving dries out skin and can lead to redness, rash, and acne. DSC has a wide range of post-shave creams, butters, oils, dews, serums, and scrubs.
Of course, if you have a full forest of hair on your face, you want more than just a single oil and a bunch of creams to soothe skin you haven't shaved. That's where The Beard Club has an indisputable edge.
All their starter kits come standard with:
Beard Shampoo

Beard Oil, Balm, Serum, or some combination.

A Beard Brush.
Depending on the kit, you might also get a comb, electric trimmer, shears, derma-roller, or straight razor.
From a shower and sink perspective, you can also find body wash, pomade, mustache wax, styling cream, plus a plethora of vitamin-infused oils and supplements. There are also the beard balms and beard oils, which come in two varieties: cedar and sandalwood.
Oddly, two items you won't find are a safety razor or a beard conditioner.
Dollar Shave Club
The Beard Club

What you can find:


A fine beard oil and lots of shaving and skincare items



What you cannot find:




Beard-specific cleaning or styling products, brushes, or combs.

What you can find:


A decent selection of oils, balms, styling products, and supplements. Beard grooming and trimming tools.



What you cannot find:


Safety razors or beard conditioner
Product Quality
On average, both companies have quality grooming and care products. Dollar Beard Club's beard oil is a wonderful mélange of castor, safflower, and jojoba oils, tinted with aromatics of sandalwood and rosemary. It's as fine a mass-market beard oil as you can find, and, like all DSC's wares, it's priced for a frugal budget.
While the rest of DSC's salves, soaps, and styling products are made from fine ingredients, too, they aren't optimized for facial hair. Mostly shea butter-based, they will soothe your skin but clump in beards.
The Beard Club's catalog is tailored to the hairy-faced dude. All their cleaning and grooming products have follicle-friendly carrier oils like apricot, coconut, sunflower, sweet almond, and jojoba. Are these products worth the additional 50% you'll pay versus DSC's beard oil? That's up to you.
As for TBC's beard brushes, combs, and trimming tools, they look nicer than the utilitarian, minimalist Dollar Shave products. On the other hand, multiple reviewers have mentioned how chintzy the wood products feel.
Indeed, whether you are going with Dollar Shave Club or the Beard Club, you may want to invest in a higher-price, higher-quality tool kit to pair with it. We love the Naturenics Premium Beard Grooming Kit for Men. It has a hard-bristle beard brush and comb made from attractive, durable bamboo, plus some great steel shears and quality beard oils.
Dollar Shave Club
The Beard Club

What's great:


The beard oil is fantastic. Other face products are high-quality but not optimized for facial hair.



What's not:


No beard-specific grooming or cleaning products

What's great:


A wide selection of facial hair-focused oils, balms, soaps, and supplements.



What's not:


Low-quality grooming tools.
Membership Benefits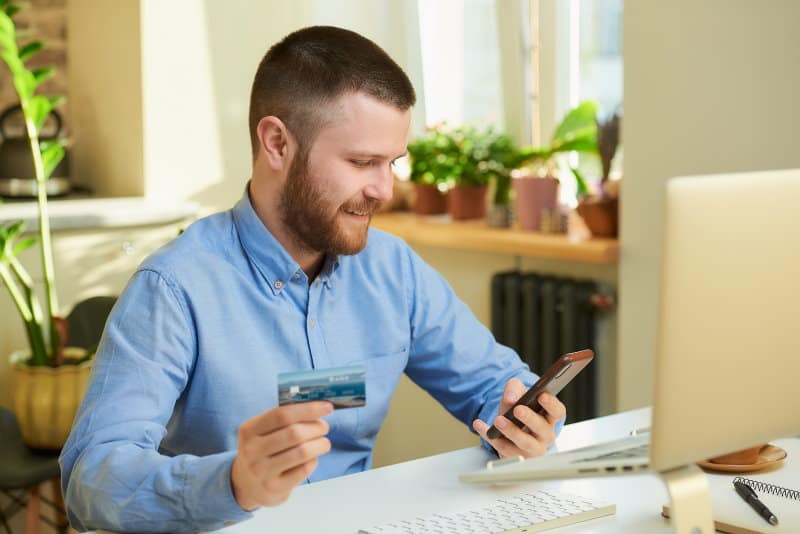 As a standard rule, the charm of going with a service like Dollar Shave Club or The Beard Club is membership benefits. Both companies have a nice set-it-and-forget-it recurring shipment option.
While Dollar Shave Club doesn't offer a discount for recurring purchases, that's largely because of how inexpensive their product already is. Also, it's hard to beat that five-dollar introductory package.
The Beard Club has a gamified reward-based membership where customers gain points based on purchases, engagement, and reviews. These points can be redeemed for products.
The Verdict
On the whole, we think The Beard Club is the better beardsman's option for subscription-based face products. While you might spend a bit more on their wares, you have a better selection to choose from.
With that said, Dollar Shave Club offers a lot of bang for the buck, and you might find its limited options sufficient for your face.
There are plenty of a la carte beard options out there which can augment your beard product membership. Check out our recent list of the best combs and brushes.